Table of Contents - Click to Open
Squirrel Activities for Young Kids
Fun and educational squirrel activity pack with several pages for kids.  This is a free download PDF that helps educate kids on the 3 types of squirrels, interesting facts and a soft intro into squirrel nutrition.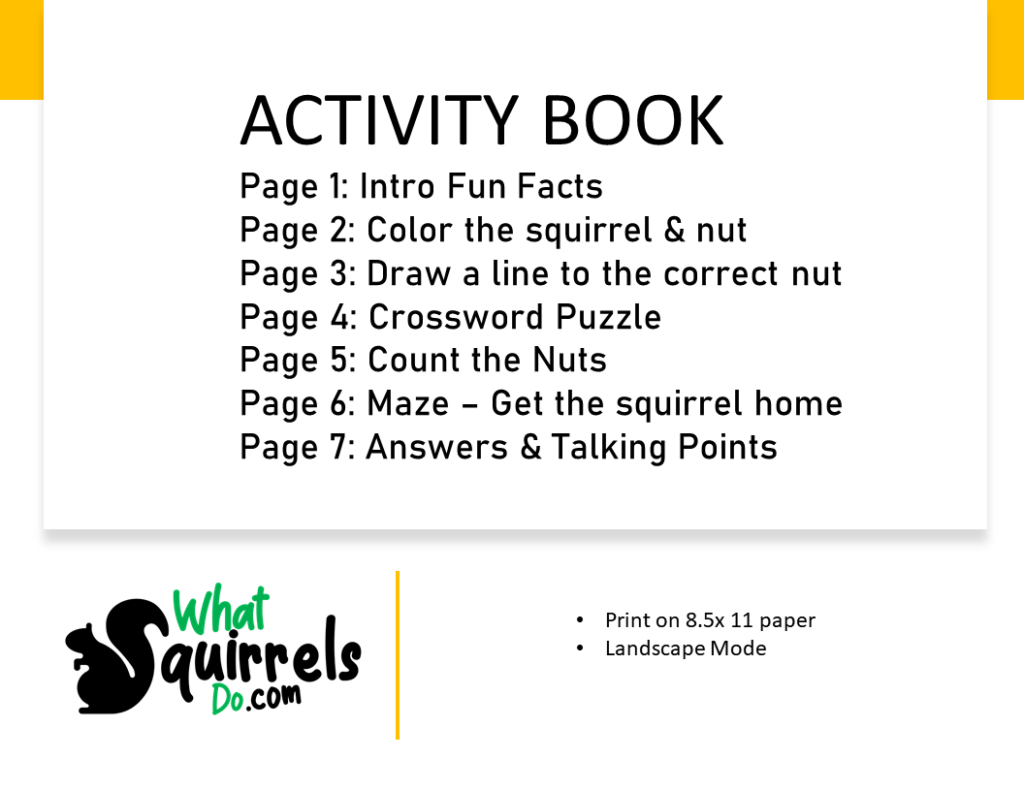 Fun Facts for Kids About Squirrels Sheet
Kids should start the activity by learning a few fun facts about squirrels.   Adults can either read the fun facts page, or kids can read it to themselves.
Learning the fun facts will help kids with the games and activities included in the download.
The activity book about squirrels includes:
choose the right nut
count the total nuts
color a squirrel's friend
maze to get home
crossword puzzle
Here are a couple of sneak previews of our activity book related to squirrels
Crossword of Squirrel Facts
Kids will enjoy completing a crossword puzzle.  It is easy and mostly related to what the child learned about squirrels in the fun fact section.
Here is a preview of the squirrel crossword in the activity book: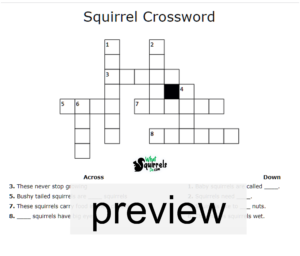 Maze Activity – Get the Squirrel Home
This adorable squirrel with an acorn is trying to find her way home.  Complete the maze so the squirrel can eat her nut and go to sleep.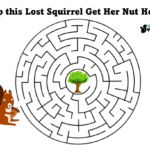 Answer Key Included
There is an answer key to all of the activities in the booklet.
This is a free download to begin educating kids on the types of squirrels there are, characteristics of each, plus best and worst nuts for squirrels.